Karen
Synod Clerk
Karen Bell's role is to support the work of the Synod in various ways, but especially by helping individuals and churches connect to Synod resources in a way that supports them in their life and witness.
She is also a point of contact between the Synod and the wider United Reformed Church through General Assembly, Mission Council and networking with the other Synods.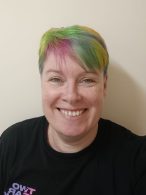 Deborah
PA to Synod Moderator/Clerk and Synod Secretary
Deborah is PA to both the Moderator and Synod Clerk and is the first point of contact with the Synod Office.
Her hours are 9.30-2.30pm Monday-Thursday.
Deborah enjoys Rock Music and Festivals; and can occasionally be found running around Southampton!
Training, Development and Support Team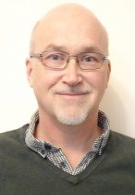 Ray Stanyon and Mary Thomas
Development and Support Officers
Ray and Mary are available to advise and support churches in their mission. Ray works mainly in the northern part of the Synod and Mary in the southern part. Between them they are able to offer resources (including organising workshops and providing 'hands on' assistance) to churches exploring their mission, and offer a wide range of training programmes for lay preachers, elders and others. They administer the Educating Ministry programme which covers the training needs of serving ministers. Ray has overall responsibility for mission enabling and Mary for training issues.
Phil Ray and Ruth White
Children's and Youth Development Officers
Email Phil (North)
Email Ruth (South)
The role of the Children and youth development officer (CYDO) is to ensure that churches, their staff, and those who act as leaders are encouraged, enabled and effective in their work with children and young people, and ensuring this takes place in a safe environment.
The CYDOs are available to support churches through training and development of new or existing work and to support, encourage and empower children and young people to take a lead role within their local churches, synod and at assembly level.
Click here for further information and to get involved.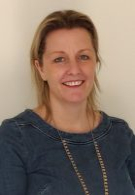 Sharon
Safeguarding Officer
The Synod Safeguarding Officer is available to local churches in the Wessex Synod. Sharon can offer advice and guidance on managing concerns about children or adults. She should be informed of any concerns or allegation about a volunteer or member of the church staff team and she will work closely with the church and other agencies to manage the concern.
Sharon is responsible for supporting churches with managing offenders insuring that all those involved are safeguarded.
Sharon is also available to offer support and advice on Safer Recruitment, church safeguarding policies or Church House guidance. Sharon is part of the Executive team reporting to them at all meetings, so they have a clear understanding of the safeguarding issues in the synod, she also reports to Synod and Church House.
Sharon chairs the Wessex Synod Safeguarding Reference Group and is a member of the National Safeguarding Advisory Group.
The role is home based but Sharon can travel to the synod or local churches as needed. The role is 18 hours a week with a varying work pattern to suit the needs of the synod, Sharon is contactable most week days via email or phone.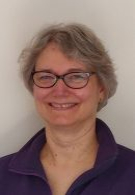 Ruth
Development Team Administrator
Ruth provides administrative support to the Development and Support Officers (DSOs) and Children & Youth Development Officers (CYDOs).  She works part-time in the Synod Office, Monday – Thursday, 9am – 1pm.
Finance, Property and Legal Team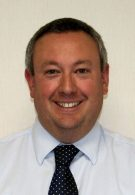 Stuart
Wessex Trust Executive Officer
Stuart has overall responsibility for the day-to-day management of the Wessex Trust, but is particularly responsible for providing support in legal matters relating to local churches, the Synod and the Wessex Trust. In particular Stuart deals with property acquisitions and disposals and the sharing of Trust property with others for ecumenical, social and commercial reasons by means of Sharing Agreements, Leases, Licences and Tenancies. Stuart is also Company Secretary of the Wessex Trust.
Outside of work Stuart is a keen swimmer and supportive father of two and now only a taxi for one and when not at a theme park on rides with them (in this country or abroad), he loves a good long country walk and pub lunch with his wife.'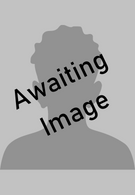 Ralph
Trust Secretary
Ralph's main role is to assist the Executive Officer in undertaking the day-to-day management of the Trust.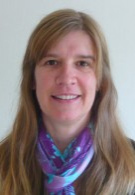 Nicola Werro and Graham Barber
Property Officers
Email Nicola (North)
Email Graham (South)
Graham and Nicola work alongside local churches to help them translate their mission and vision into the practicality of suitable property development. By working alongside churches, they provide a link between the Synod, Wessex Trust and churches, advising and ensuring adherence to provincial and statutory requirements and the appropriate appointment and co-ordination of the professional project team and contractors. Both are co-opted members of the LBAC to assist in the preservation of the listed churches.
Nicola is employed part time 15 hours per week and covers the northern part of the Synod.
Graham is employed full time and covers the southern part of the Synod as well as assisting in preparing manses for ministers and the maintenance of the manses with tenants and securing empty properties within the whole of the Synod.
Both are non-office based and can be contacted by email above/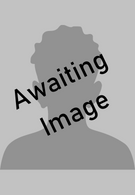 Jim
Financial Accountant
Jim is responsible for the accounting and financial administration of the Wessex Trust and acts as assistant to the Wessex Trust Executive Officer. Within those responsibilities is the administration of loans and grants that have been approved by the Synod and Wessex Trust for the benefit of the individual churches.